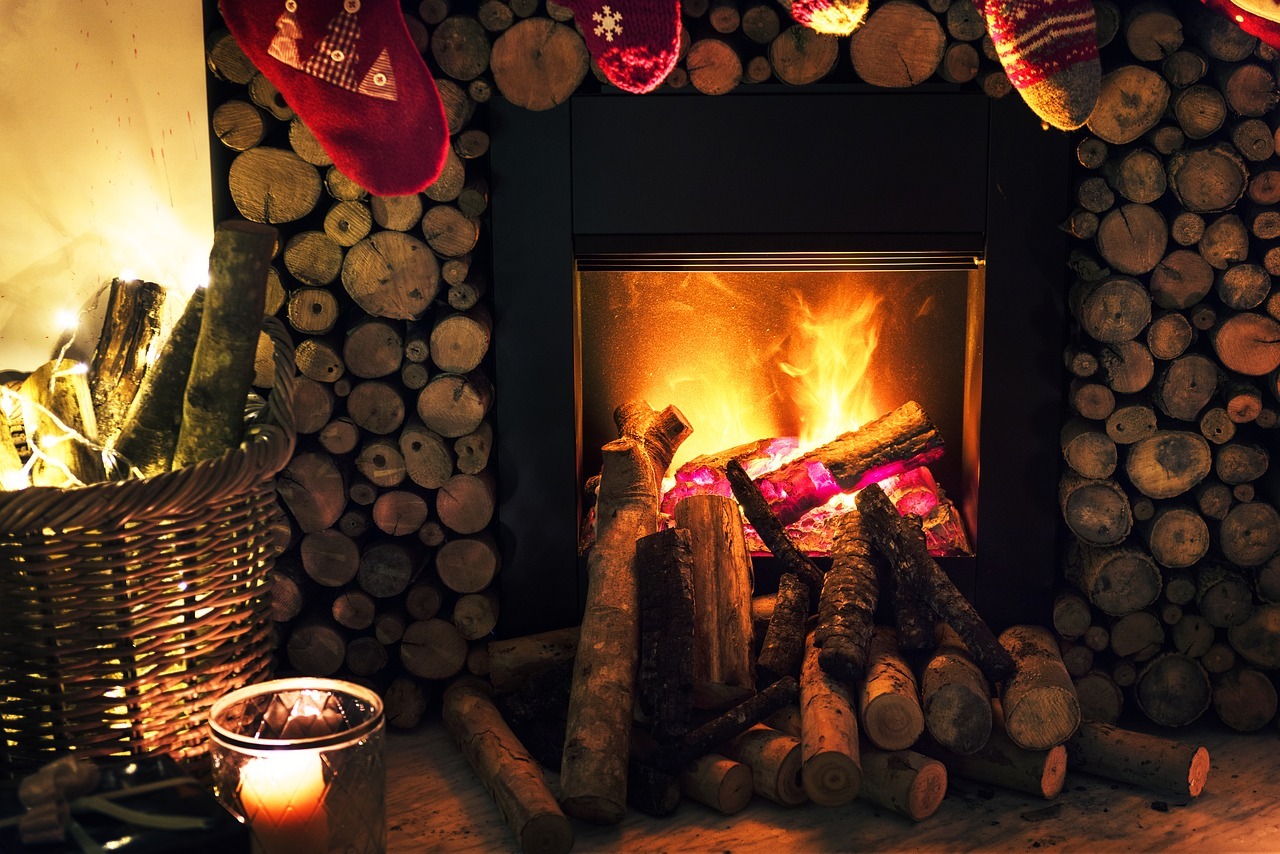 While many people look forward to the arrival of a jolly red-suited visitor one night this winter, for all of us the holidays are a gift and a danger. All of us want to stay safe from burglary, and there's nothing paranoid about taking a bit of extra time to stay safe. The holidays are a time for relaxation, peace of mind, and sharing love and affection. From old-school security tricks to new digital home monitoring tools, there are many options when it comes to keeping our homes safe and preserving that sensibility.
Security bars and gates:
Sometimes the simplest security is just deterring people from trying to get in. While security bars across windows are a great way to keep intruders out of your home, they can be a real eyesore. Luckily, there are now options for decorative security bars that simultaneously protect your home while enhancing its beauty.
Upgrade your locks:
A poorly installed deadbolt can make it easy for an intruder to kick in your door. Start by making sure that your door frames are in good condition and then look into getting a higher quality deadbolt. You'll find everything from classic models with keys, or digital options that require passcodes or a fingerprint.
It's also a good idea to check all the locks on your windows. Some older models are easy to jimmy open with a little wiggling. For ground floor windows, you may want to consider double locks. It goes without saying, leaving windows open during the summer is a bad idea – especially those that can be easily accessed.
Exterior and interior home lighting:
Having your exterior lights on timers or motion sensors is a good way to deter nighttime snoopers.  Add sensor lights to key entry points on your home, including the front door, back door, and/or basement entries. If you have an unused side yard, consider lighting there too. Keeping your home lit makes unwanted visitors weary of being seen.
If you will be gone from your home for an extended period of time, consider using timed lighting options in your home to make it appear someone is around. You can select timers for bedrooms or living areas. Also, you can program a radio to turn on and off for sound.
Alarm systems:
If you are considering an alarm, you have an array of options that vary from self-install motion detection kits to full-service home security systems.  If you choose to do-it-yourself, you will want to install motion detectors on doors and windows – especially those that can be easily accessed on the ground floor. In most cases, these kits also offer a 24-hour call service for an extra fee.
Full-service security systems can include everything from an alarm system and panic buttons to and integration with your smoke detectors/ fire prevention system. These services are expensive up front but usually have a reasonable monthly rate. And keep in mind, having a home security system installed can also reduce your insurance rates.
If installing an alarm system is cost-prohibitive or does not fit your lifestyle, consider purchasing stickers and a sign that state that your home is monitored by a trusted security system, and place them so they are visible at every entrance.
Security cameras:
Security cameras are readily available for home installation. You can install these in prominently viewed places to deter burglars. There are do-it-yourself install options and professional systems that come along with monitoring services.  There are even options that will work with your smartphone. If the cost of security cameras is too steep for your budget, you can purchase fake cameras to act as a visible deterrent for intruders.
Build your community:
Programs like Neighborhood Watch are very successful in some communities, by creating an environment where everyone is looking out for each other. Building close-knit relationships with your neighbors can go a long way in making you feel safe at home. Whether this is through a formalized program, or a shared agreement with your community, developing relationships with your neighbors is a great way to keep your home safe.
This post originally appeared on the Windermere Blog.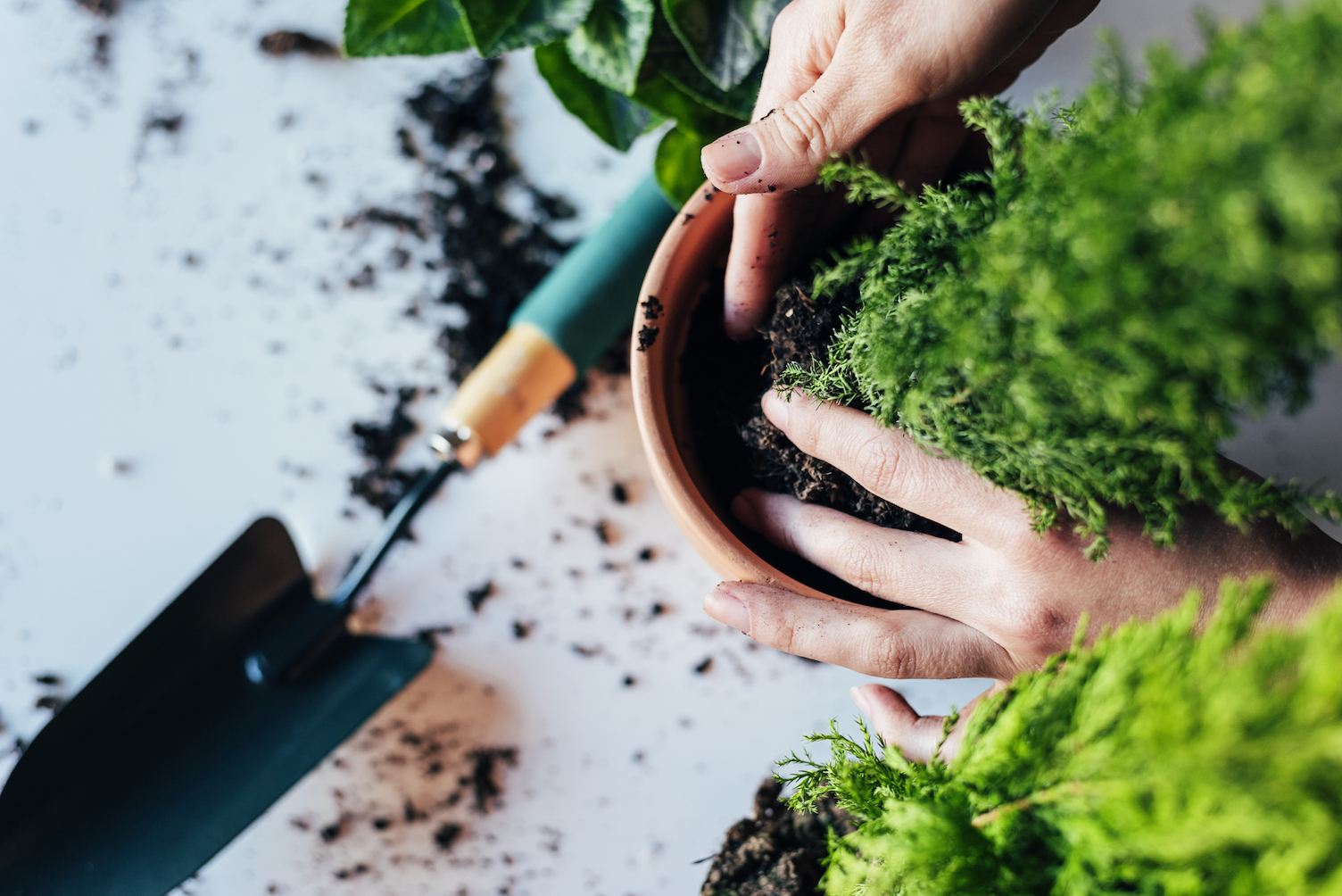 Winters in many parts of the Western U.S. can easily see temperatures that dip down below freezing. For many gardening homeowners, this can be troublesome when precious plants are concerned. Covering your plants with sheets may not be enough to save a plant from succumbing to freezing temperatures. Check out these ways to bring your plants inside for winter:
Take Inventory of Plants
Unless you have planted exotic plants that are definitely not going to survive cold temperatures, there are probably more than a few plants within your yard that should be okay. Healthy native plants are used to the climate of your area and should be able to withstand the winter temperatures without any issue. Those plants that are better suited for a higher growing zone will need to be cared for in order to best survive the season. Consider every plant within your yard and access their health, maturity, and location in order to choose which plants to bring indoors.
Indoor Placement
Exotic plants love the sun and should be placed near southern facing windows that aren't drafty or cold. Create a spot within your home that is far from drafts or cold breezes from open doors. Spread plastic sheeting to protect flooring and create a little greenhouse group of plants that will still receive plenty of sunlight. Refrain from placing plants too close together in order to allow for equal access to sunlight and air flow.
Container Issues
Many potted plants can easily be moved indoors without having to transplant them. Easily place potted plants in a group to ride out the winter season. In-ground plants within your landscape will need to be transplanted to a container in order to bring them indoors. Make sure that you consider the size of the plant and use a container that is big enough around for the root ball of the plant. Using a container that is much too large for a plant is better than one that is too small and could damage the plant's root system.
Keep the Fan On
Many indoor plants enjoy being near a window but will also need adequate air circulation to prevent soggy soil conditions. It is a good idea to keep the ceiling fan on in the room, at a low speed, in order to keep the air moving within the room. Don't place plants too close to heating vents in order to keep them from becoming too hot and overheated. Plants that produce browning leaves will need to be moved to a room with a humidifier in order to keep them in good condition as well.
Keep Pets Away
Many indoor plants can become curious items for an indoor pet. Make sure to keep pets away from plants in order to keep both safe. Some tropical plants are toxic for animals and some pets can prove damaging to plants. Create a barrier between plants and animals so that both are kept safe during the winter season.
Water & Dust
Keeping your plants watered indoors may look different than what it receives in an outdoor environment. Make sure to consider the plant before watering in order to keep it in soil that it prefers. Many winter climates will not see a lot of added water so choosing to water your indoor plants at a minimum will help mimic those conditions that it would receive outside.
Also, check the plants for accumulating dust that can easily be found after a few weeks indoors. Dust off plants on a regular basis in order to keep them healthy and able to absorb important nutrients. Use a wet cloth to gently wipe down leaves in order to keep dust free from indoor plants.
There are many things to consider when choosing to bring plants indoors for winter. Make sure to choose plants carefully and monitor their progress as the winter season wears on. Consider all of these tips for bringing your plants inside for winter in order to keep them from freezing outdoors.
Kelly Holland is a gardening and landscape design writer who loves experimenting in her kitchen. Her quirky nature loves a bright color palette so naturally, her coveted garden is covered in a rainbow of fruits, vegetable, and flowers. 
This post originally appeared on the Windermere Blog.